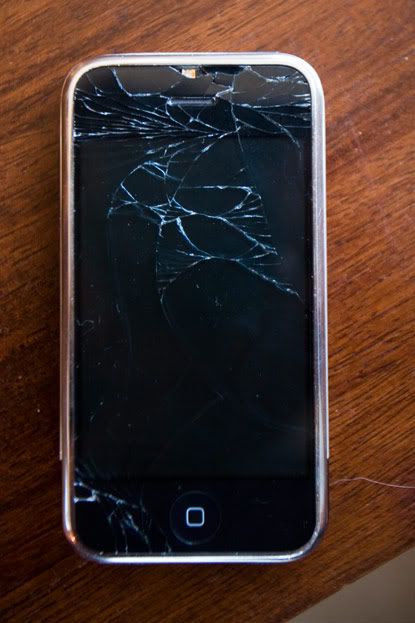 My iPhone died. 
Well, to be more exact the screen cracked pretty severly.  Somehow the thing actually still works!!  The touchscreen is still totally responsive believe it or not, but obviously, the time has probably come to trade up to a new model. 
To be honest, I was a little bummed.  I kinda wanted to wait for the next version or least a higher capacity came out, but living with a cracked screen for the next few months doesn't sound worth it.  :) 
Of course ya'll want to know how this happened and honestly I wish I had a better story! 
I was playing tennis and practing my serves and I jumped up and when I jumped the phone literally flew out of my pocket and landed face down on the cemement.  Crazy huh?!